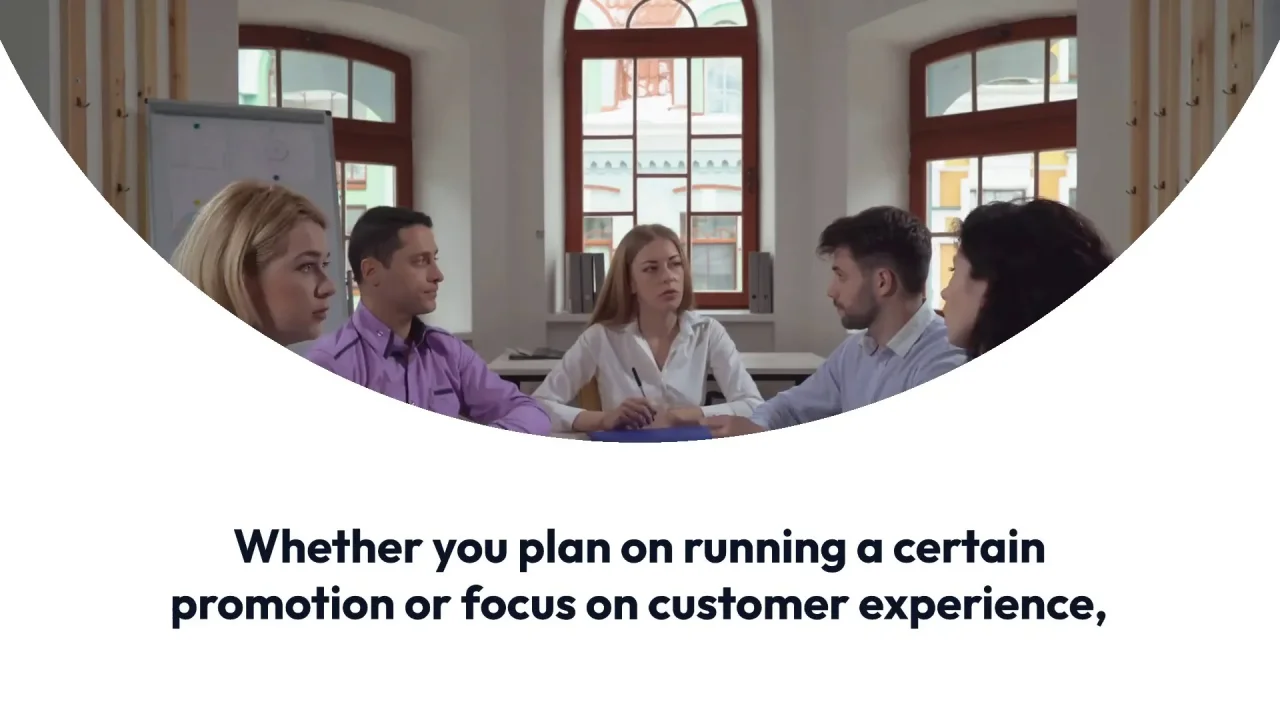 Many items have low-profit margins for grocery stores. Grocery store owners must generate enough sales or else they won't make a profit.
While getting more customers to come to your grocery store can help, just getting them there often won't be enough. For your business to stand out from the competition, you'll need to use a mix of marketing and management techniques for this upcoming holiday season.
Let's take a look at a few initiatives you can take.
1. Train Your Employees Properly
If you have a 'plan of attack' for the holidays, your employees should have a clear understanding of your plan way ahead of time. Whether you plan on running a certain promotion or focus on customer experience, your staff should be trained and in the know.
Once the holiday season nears, the staff (which includes your store managers or cashiers) won't have much time to prepare for or execute last-minute plans. Even if you don't plan on doing anything big, a quick rundown of what's to be expected can make a big difference when it's crunch time.
2. Focus on Better Product Placement
According to TopPOSSystem.com, 57% of people agreed that a large crowd was the most annoying factor when it came to food shopping during the holidays. Another 22% were irritated by the fact they weren't able to find the food items they were looking for.
Interestingly enough, 20% of individuals shopping at food stores mentioned that popular items were low on stock. Finally, more than half of shoppers (about 55%) mentioned they would prefer holiday items to be grouped in one area of the grocery store and agreed that such an organization would make for a better shopping experience.
This can be easily done if you pair items like bread and butter in the same section, or even cheese and wine (if your grocery store sells liquor).
3. Schedule Enough Employees Around the Busy Hours
Holiday shifts can be tricky if you don't plan. Always ensure you have enough employees for the peak hours or days surrounding the holidays. By employing a POS system like IT Retail, you'll be able to check the volume of sales per hour or shift.
Use this data to plan. Keep in mind that many employees won't be available for some holidays, so you may need to check in with your staff weeks ahead to schedule these holiday shifts.
4. Re-Organize the Store
If your space allows, give your grocery store a mini makeover by moving things around. Clients who are used to coming in and seeing the same look will appreciate the fresh new look.
If you haven't organized your store (moving things to different shelves or putting up a clearance section), do it now before the holiday rush. Get rid of items that rarely sell and make space for ones that do or could sell better.
5. Order Stock from Your Vendors
As your suppliers may be off for the holiday, you may want to place orders ahead of time. You want to make sure you have the items you need to put on your shelves.
If you're placing large orders, check your service provider's cut-off dates. Schedule your deliveries ahead of time to avoid non-delivery or delays in shipments.
6. Hire More Employees (As Needed)
If you know that certain days will become hectic, why not hire more employees to help your current staff? Holiday workers can certainly help take the pressure off and make sure your store is well-staffed.
This way, all your customers will be taken care of and the lines will be shorter. These temporary employees can make the difference between your store increasing your revenue during the holidays or experiencing low sales numbers.
7. Manage Your Inventory
Check on your inventory a count manually or by using the software. Make sure that popular items are available in the right numbers. As mentioned earlier, you want to order what you need in advance and schedule deliveries around days that your vendors are open for business.
If you are going to sell holiday-specific items, make sure you don't buy too much, so you don't end up with dead stock after the holiday.
8. Get a POS System
A POS system can help you manage various aspects of your grocery store, so you can manage busy times like the holidays. IT Retail offers a POS solution that is affordable, flexible, and can be customized to any grocery business.
Plus, IT Retail's product offers powerful reporting, solid inventory management, online grocery functionalities, and plenty of back-office features. Visit our contact page or call 951.682.6277 to learn more.
Ready to Make the Most of the Holiday Season?
The holiday season is a busy time for nearly any type of business, but grocery stores are often the busiest. With long lines, multiple orders to make, employee schedules, and more, managing a grocery store during the holiday season can be stressful and
Luckily, by using IT Retail's POS system, you'll be able to easily monitor your sales and manage your inventory like never before. The software also helps you manage your employee schedules, accept various types of payments, and more.
Is your grocery store ready for the holidays? Remember: Early preparation is key