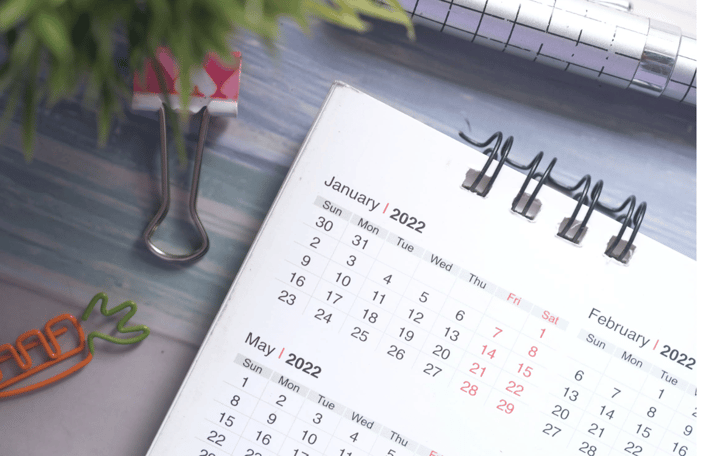 Summary: To keep up with the changing grocery industry, it is crucial to pay attention to the trends. With the rise of e-commerce, customers are looking for more shopping options, faster delivery, and self-checkout options. Grocers also need to pay close attention to their product quality, inventory, and customer data. IT Retail can help your store reach its goals!
Recent years have seen innovation in the grocery industry driven largely by pandemic restrictions. As these restrictions ease, some of their effects linger. Particularly, in how consumers to shop and what they expect from their stores.
New challenges have also arisen, however. Recent developments have also caused supply-chain disruptions and inflation to increase across the world, and labor shortages may present the biggest challenge to grocers outside of these two areas. Ultimately, the ability to handle all of these issues has come down to increasing innovation and e-commerce solutions.
We are in the business of helping grocers prepare their businesses for success, and to find solutions for any problems that may arise. To help understand what trends and challenges may be faced this year, here are 8 trends that will define the grocery industry in 2022.
1. Demand for premium products continues to rise
Record high inflation might seem like it would cause shoppers to solely seek out cheaper options, but premium food options are continuing to see increased popularity. This trend is also present across many if not all categories. Across many different food categories, including beverages like alcohol and coffee, and even items like spices, premium options are still steadily gaining speed in the market.
Current observations suggest that while people may have reduced their instances of eating outside of their homes, they still desire a high-quality experience at home. This can help explain that while almost every category has seen growth in the premium section, meals (packaged and prepared) are where the most growth is seen.
2. Meal services become more popular, and efficient
As mentioned before, the pandemic has caused more people than ever to seek at-home food options, rather than eating out at a restaurant. While this has seen an increase in many food categories, one service that has also seen a rise is prepared meal services.
Services like HelloFresh are a good example of this, offering ingredients and instructions for a meal in a convenient package. The global market for meal kit delivery services was valued at 15.21 billion USD in 2021, and that number is only expected to increase over the next decade. On top of new companies coming into the space, grocers have also taken it upon themselves to upgrade their food service offerings.
While this may present another avenue for grocers to find customers and profits, new infrastructure and staffing concerns will be involved. In 2022, this may mean that we see more grocery chains add culinary capabilities to their stores, adding proper kitchens and staff to prepare meals on-site and have them picked up or delivered.
3. Faster Delivery Times
Speaking of delivery, 2020 and 2021 saw quick delivery options for customers increase to serve new online shopping demand. More people may be returning to stores in person, but for those who are still utilizing online shopping tools, quick delivery is an important feature.
This phenomenon is often referred to as "quick commerce" and customer expectations for how quick that is are increasing. Many customers are now expecting delivery within 30 minutes or are otherwise dissatisfied.
This means that grocers will be continuing to innovate in how they achieve the fastest delivery times for their customers. Partnering with services like DoorDash or Instacart has been a popular option for grocers not wanting to create their own infrastructure. New startups may also enter the scene, promising to achieve faster times than ever, or helping stores to build their own ecosystems.
4. Self-Checkout and Automation help fight worker shortage
Another trend spawned by the pandemic that is still an issue is hiring difficulties. Retail positions have been continuously losing appeal to workers, and so all retailers, even grocers, are having difficulty keeping their staff maintained.
To combat this phenomenon, companies may turn to more traditional options like self-checkout terminals, while adopting more sophisticated tools that use AI. Self-checkout can help provide service while moving the staff you do have to other essential roles that are not as simply covered.
Meanwhile, AI solutions could help streamline warehouse operations and even revolutionize how stock is managed on the selling floor. 2022 may see many innovations in the grocery technology space, as AI technology helps automate warehouse logistics and even manage inventory on the selling floor.
5. Customer data becomes even more relevant
Online shopping has meant that companies have access to more customer data than ever before. Simply having the data on hand is not enough to make it useful, however, so 2022 will be another year where businesses seek to improve the ways they utilize customer data.
Online and offline shopping both have their advantages and disadvantages, when it comes to online shopping, one big advantage for many shoppers is the more personalized experience. An e-commerce platform can be more tailored to an individual customer than a physical store, reminding customers of previous purchases, suggesting new purchases to accompany their old ones, etc.
A big challenge that data analysis can help address is supply chain and inventory issues. As shelves see more items have long absences off of shelves, being able to supply appropriate substitutions, and communicating when items are out of stock is important for customers.
6. More grocers adopt retail media networks
Another area where customer data will become more relevant is in retail media networks. With all of the data companies have access to, retail media networks are being increasingly adopted to help leverage this information into more monetization,
Bigger grocery chains like Kroger's have been building their own retail media networks in-house, but many e-commerce firms are offering their services to help grocers leverage their information for increased performance.
Smaller grocers may not understand the appeal or desire the technology necessary to maintain these networks, but as the larger chains roll out these solutions in 2022, these networks may be more reasonably deployed at scale.
Retail media networks are a beneficial relationship to both the brands advertised and the stores where they are present. Brands can use customer data they might not otherwise have access to, and grocery stores can use the advertising funds to help recoup losses or make new investments in the business.
7. E-commerce helps B2B sales flourish
On top of the many other benefits, e-commerce has already provided to grocers, making more specialty services like B2B feasible has been a big advancement. Smaller grocers may not have had the experience or infrastructure necessary to coordinate B2B transactions, but with online platforms, it is easier than ever for anyone to order and interact with your grocery store, and that includes business customers.
There are some things to consider before pursuing this trend, however. Acting as a wholesaler or pursuing more business customers will call for a shift in your inventory. Business customers will typically look for larger individual sizes on top of bulk orders, meaning that you will need to consider your storage space, as well as your product offerings.
Staffing will also be important, as you should still have people on hand who can promote your service and develop local relationships. This investment in both time and money may be greatly worth your while, as the result will be reliable customers making regular bulk purchases.
8. Inventory management innovations will be crucial
Inventory management has always been an essential part of running a grocery store, but with all of the new challenges proposed by supply-chain disruption and newly formed customer habits, inventory management is facing more hurdles than ever. Fortunately, e-commerce solutions have provided help yet again for businesses.
Getting new inventory or vendors into your store, especially when considering new sources and substitutions to help satisfy customers missing certain items, making the process simple and painless is important. Not to mention being able to coordinate all the inventory coming in and out when delivery services are thrown into the mix will also present a bit of a challenge.
Inflation will also mean that prices will shift dramatically and making sure you and your customers are informed of stock and price changes occurring in the store as quickly as possible is important to maintaining an efficient business. IT Retail's POS solutions have been formed to achieve just this. Quickly and conveniently being able to report product movement and price changes allow businesses the flexibility they need to handle the new challenges that 2022 offers.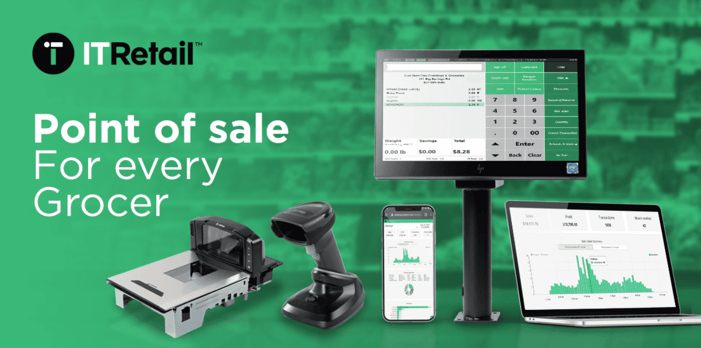 2022 will provide many challenges, IT Retail is here to help
The trends we feel are going to dominate 2022 are still largely left over from waning pandemic restrictions. Customer online shopping habits will still make e-commerce a necessary investment for grocers, and handling all of this newly gathered data will be a challenge for inexperienced business owners.
Responding to labor shortages and finding new ways to diversify customer engagement and profit generation will also be important. For giant chain corporations, leading this charge may not be difficult, as time and resources are essentially limitless, but these changes will not spare smaller grocers and adaptation will be key.
IT Retail has made it our goal to assist independent grocers of any size in streamlining their business processes and developing their e-commerce capabilities. If you are looking ahead to 2022 and could use a hand in facing these challenges head-on, visit our site and learn how our services are right for you. We understand the value of your time and money, so you can even request a demo to see just how we can make the perfect partner for your business.
Key Points:
Grocery stores are constantly having to navigate changes. Between a post-pandemic world and supply chain changes, grocers need to know what to expect in 2022.

Customers are looking for premium products. While people are less likely to eat out, they are more likely to get high-quality food in grocery stores.

Customers are also looking for this high-quality food to be delivered to their door. Many services deliver meal kits to customers, and grocers can also hop on the trend.

In 2020 and 2021, there was a large uptick in customers using delivery services like Doordash. Customers are looking for grocers to not only provide delivery options but also efficient delivery (in 30 minutes or less).

To combat the labor shortage in 2021, grocers turned to self-checkout kiosks. This trend has continued and is a growing expectation for customers.

As e-commerce has grown in popularity, grocers are getting a wealth of knowledge with customer data. In 2022, grocers are looking to use this data to optimize their store and customer experience.

Grocers will also work with other businesses with the help of their e-commerce growth. This will help grocers make more bulk sales and extend their network.

With each of these new trends, keeping inventory in order is crucial. Having the right data and tools is vital to keeping your store running smoothly – making inventory tracking a priority in 2022.

IT Retail knows what it takes to follow the trends in this ever-changing industry, which is why we are here to help. Schedule a demo today to learn how IT Retail can bring your store online and upgrade your customer experience.