Alternatives to Microsoft RMS – a better POS System.
Nov 17, 2020
•
4 min read
Moving to a new POS system for your grocer store is scary. Your POS is the heart of your store, so you have to make sure that your new one meets all of your grocery needs. You have to plan and prepare by looking into various features and benefits, researching alternative POS systems, and ultimately determining what you need from your POS.
IT Retail offers a comprehensive solution for your grocery store. With a system and company built by grocers for grocers, we know what you're looking for in a POS.
Cloud-Based
Our system is cloud-based, meaning it is accessible from anywhere, at any time, and on any device. We optimized our system for operation on a mobile device so that you can check on your store's performance anytime you'd like.
We manage updates centrally, ensuring your system is always operating with the latest version of our software. You'll never have to deal with the hassle of in-store updates, taking time away from your real responsibilities.
Security is important to us. Though you can access your system from anywhere, others cannot. We ensure that our security is highly effective and up-to-date, protecting your data and your system from malicious and accidental harm.
Back Office Management
Because we are grocers ourselves, we know what store managers need in their back-office software. We developed our POS to have a powerful management system that allows you to oversee your inventory, employees, and overall store operations.
Our robust reporting feature is designed to deliver you essential information in an easily digestible manner. We've spent over twenty-six years perfecting our reporting suite and ensuring that it provides every grocer with the data they need to manage their store successfully.
You'll receive quick but detailed glances into your store's performance. Anytime you need more information, you can see rich details about specific departments or products. Our reports are simple to understand and easy to see so that you can know what level your store is performing at.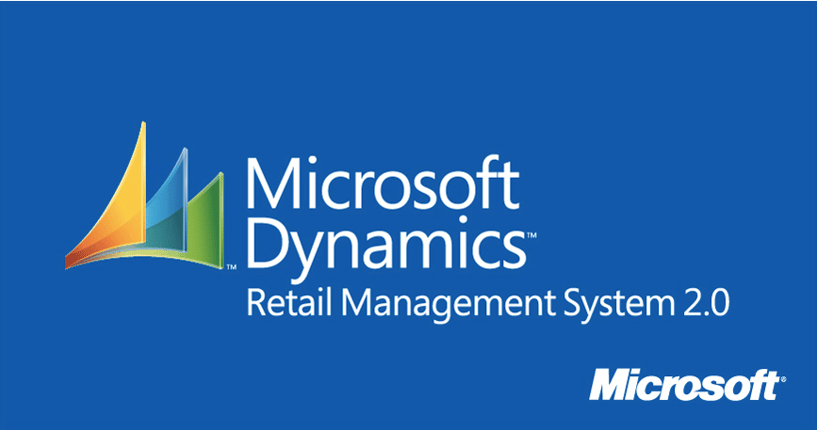 Employee Management
Even small grocery stores have quite a few employees, meaning excellent employee management features are a must. IT Retail's POS allows you to observe your employees' performances and compare individuals against the store averages.
With data for each employee automatically captured through the POS, you can view information for all of your workers in whichever range of dates you'd like to see. You can also add, update, and delete employees' information quickly. It only takes a few minutes to add a new worker to the system.
You can record time-sheet entries and manage shifts from the back-office system. With our accurate clock-in/clock-out functionality, the total hours each employee worked will be automatically calculated and recorded.
Employee theft can be especially damaging, which is why we ensured that our system has excellent theft-detection capabilities. It will pick up on suspicious transactions, marking them for you to review. Most employee theft involves fraudulent refunds and voids, which we focused on to make sure that every transaction going through your system is legitimate.
Check Out
On the front end, our entire system, hardware, and software are built for fast checkouts. It is reliable and quick, shaving seconds off of every transaction. We know how much customers hate waiting and how much happier they are with fast checkouts. IT Retail's POS system is optimized for the best possible customer experience.
To ensure you never have to turn a paying customer away, our system accepts all common forms of payment, like EBT, debit, credit, checks, touchless payments, and more. Your customers will appreciate the flexibility in payment options.
Our hardware is built for the future. It's made to last, with reliability at the forefront of its design, while still being sleek and modern. Every device at the register is optimized for a fantastic customer experience.
With simple, easy-to-read customer displays, customers can follow the checkout process and see their total. The cashier's scanner/scale is made to weigh and scan simultaneously, if necessary, and to scan as quickly and accurately as possible. Our keypads are easy to use and reliable.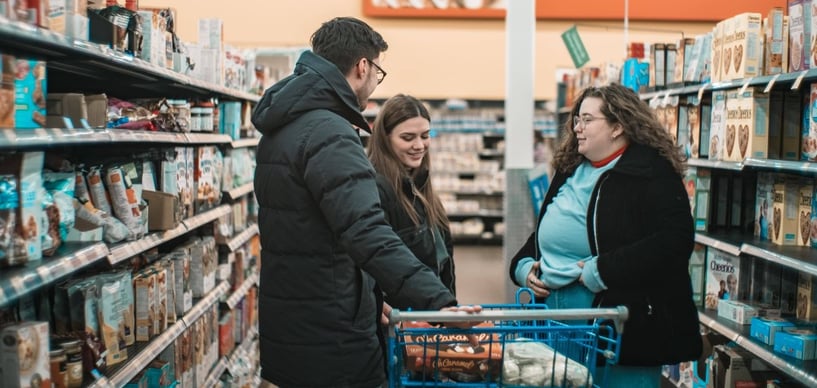 The combination of our hardware and software ensures a high level of customer satisfaction from every store visitor.
Key Takeaways
IT Retail's POS system is designed to meet all of your grocery needs.
Our cloud-based network ensures constant accessibility.
Our powerful back-office management features enable you to run your store efficiently and effectively.
Track and manage your employees easily with our employee management capabilities.
Checkout is quick and sure to satisfy your customers.
IT Retail is a POS system built for grocers by grocers. Our goal is to help your store operate as efficiently and profitably as possible. If you'd like to see how well your store could be doing with IT Retail, sign up for a free demo today. For more information about grocery store trends and news, make sure you are subscribed to IT Retail's blog.