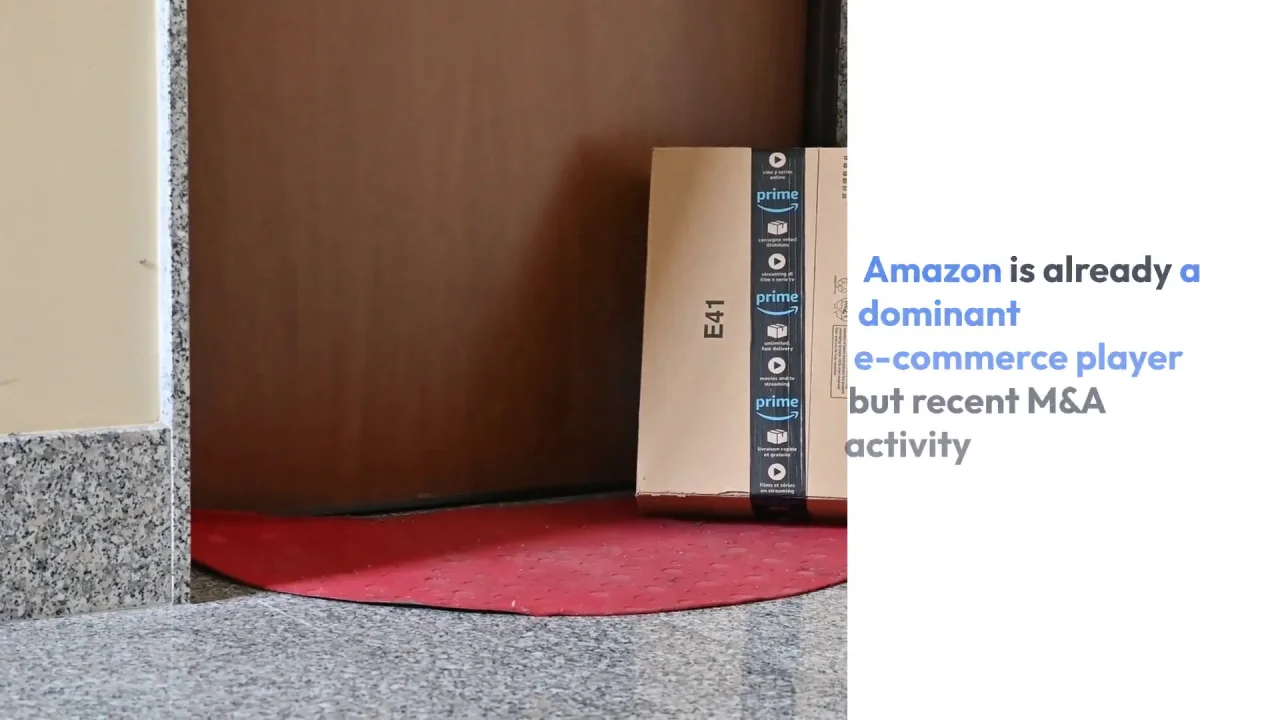 E-commerce giant Amazon is planning to launch a new retail grocery store business alongside its Whole Foods Market subsidiary. The new grocery concept store would sell food as well as a wide spectrum of consumer goods, such as beauty products. The unnamed grocery chain could open in Los Angeles as early as 2019 and in other cities by the following year. Amazon is reportedly in negotiations to open stores at shopping centers in San Francisco, Seattle, Chicago, Philadelphia, and Washington, D.C. There is also the possibility that Amazon acquires a smaller grocery chain to add stores to its already growing network.
Industries facing the imminent arrival of Amazon have seen heavy selloffs and the grocery sector was no exception. Grocery stocks dipped following the announcement, as was the case when Amazon unveiled its $13.7 billion deal to acquire Whole Foods in June 2017. Shares were down in the afternoon trading with The Kroger Co. down 5%, Wal-Mart off by 1%, and Sprouts Farmers Market down 1.3%. Kroger and Wal-Mart are investing heavily to compete with Amazon, compressing margins. Both have rolled out new technology to remove friction from the in-store shopping experience. Kroger is opening separate areas for in-store pickup and Wal-Mart is rolling out an automated fulfillment system to cut order turnaround times.
Amazon is already a dominant e-commerce player but recent M&A activity suggests that the company wants to expand into the broader retail sector. The Whole Foods acquisition made it clear that the company plans to pursue an omnichannel strategy that blends its e-commerce platform with brick-and-mortar stores. The company already uses its Whole Foods locations as fulfillment centers for the Prime Now online grocery program. Prime Now is currently available at Whole Foods stores in 63 cities for delivery and 22 for pickup. Whole Foods' store count has climbed by about 30 units since the acquisition closed in August 2017. At the time, Whole Foods had 468 stores and plans to open its 500th location in Atlanta next month.
In addition to Whole Foods, the cashier-less Amazon Go convenience store format also poses a threat to brick-and-mortar food retailers. Instead of a physical point of sale terminal, Go locations use a system of cameras and sensors to track customer purchases throughout the store. That virtual POS technology could roll out to other Amazon retail locations in the future.
Amazon currently operates 10 Go stores in Seattle, San Francisco, and Chicago. The company confirmed plans to expand to New York City but hasn't provided an opening date. Some reports suggest that Amazon Go outlets could open in more diverse locations such as airports and grow to a network of 3,000 outlets over the next several years.