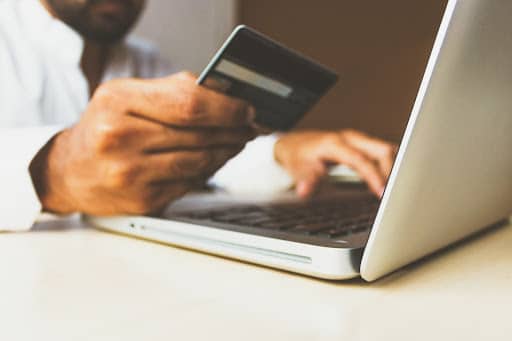 Preview: The pandemic may have started the modern-day convenience of having groceries delivered to your door, but this practice doesn't show any signs of leaving anytime soon. Make sure that your grocery store doesn't get left behind by using IT Retail's full POS integration and expanding your online store.
As our society continues to delve further into a digital world, traditional errands are becoming more digital as well. Many people have gotten used to shopping for their groceries online and picking them up or having them delivered to their front doors. While this may have started as a precaution against overcrowded grocery stores, it has become a new level of convenience that our society is not likely to give up. Even if your customers aren't ordering their groceries online, many of them are at least utilizing online shopping platforms to research and check the stock of the items that they want.
While it can be hard for grocery stores to accommodate this shift towards grocery eCommerce, there are some ways that you can adjust — such as using digital circulars. Need help with your digital social media ad feel free to reach out to our marketing director george@itretail.com.
What Are Digital Circulars?
Many retailers have been converting their advertisement mailers into digital circulars. This way, grocers can keep up with customers' continued preference for digital mediums. These online catalogs enable your shoppers to use digital coupons or view a product's details. Digital circulars are often displayed on a grocer's website, on loyalty apps, or even a third-party platform — wherever it best makes sense for your grocery store and your customers.
As our society continues to shift more towards the digital world, retailers must follow that shift and make the changes that will keep their customers happy and wanting to shop at their store — whether in person or online.
One easy way to make sure that you aren't getting left behind in this eCommerce movement is to create your own digital circulars. These digital catalogs are beneficial for not only helping you to advertise your sales and products to your customer base but also for giving you the ability to personalize your content and advertise to specific target audiences based on any variable you want — for example, language, age, location, gender, or even purchase behavior!
Grocery Stores Can Optimize Their Use of Digital Circulars
While the simple step of creating a digital circular can greatly help your grocery store to stay in the favor of your customers, there are so many ways that you can step above just the creation phase. Some grocers are beginning to create ads on social media sites that are personalized to individual stores and users.
This brings us to one way that you can upgrade your digital circulars: personalization. This can not only mean personalization for your grocery store but also personalizing the ads for your individual customers. This will help your customers see products they are interested in. Ror example, if someone only buys organic produce, showing them ads for organic produce will be more beneficial to them and your store. This can also help you boost your overall sales.
Digital circulars can be extremely beneficial for your loyal customers. Use digital circulars to tailor towards your loyal customers. Highlight the exclusive deals or rewards that your loyal customers will get, and they will be more likely to want to shop with you. Customers like to know that as loyal customers, they will receive rewards and benefits. Digital ads can show your loyal customers exactly what their rewards can do for them. This will not only help keep these customers happier, but it will also help to incentivize them to shop at your store.
IT Retail Can Help
IT Retail can help you to transition your entire store online so that your customers can have the convenience to purchase their products from home. With the full IT Retail POS integration, your grocery store can have access to IT Retail's wide variety of partners — such as Mercato who can do the marketing of your products for you — and an ever-growing delivery service so that you can focus on your store. Integrations with both customer loyalty systems and eCommerce sites can help you to stay on top of the ever-changing technology and upgrade your digital circulars and your online store.
For more information on IT Retail's POS integration system and other ways that IT Retail can help your grocery store expand its online presence, schedule a free demo today! Need help with your digital social media ad feel free to reach out to our marketing director george@itretail.com.
Key Points
Keeping up with the continued transition towards eCommerce can be difficult. Customers have become accustomed to the convenience of online grocery shopping.

In order to stay in your customers' shopping route, you need to make adjustments to accommodate the growing grocery eCommerce market.

Creating digital circulars in place of traditional printed mailers can help you to make sure your customers are still seeing your products.

Send personalized digital circulars to show your customers advertisements for products they want to buy rather than a one-size-fits-all catalog.

Create custom advertisements with exclusive deals for your loyal customers so that they can be incentivized to continue shopping with you.

IT Retail has integrations with many companies that can help you to expand your eCommerce store and simplify your finances.

Schedule a demo

today to see how all of IT Retail's functions can help your grocery store to stay on top of this digital world.