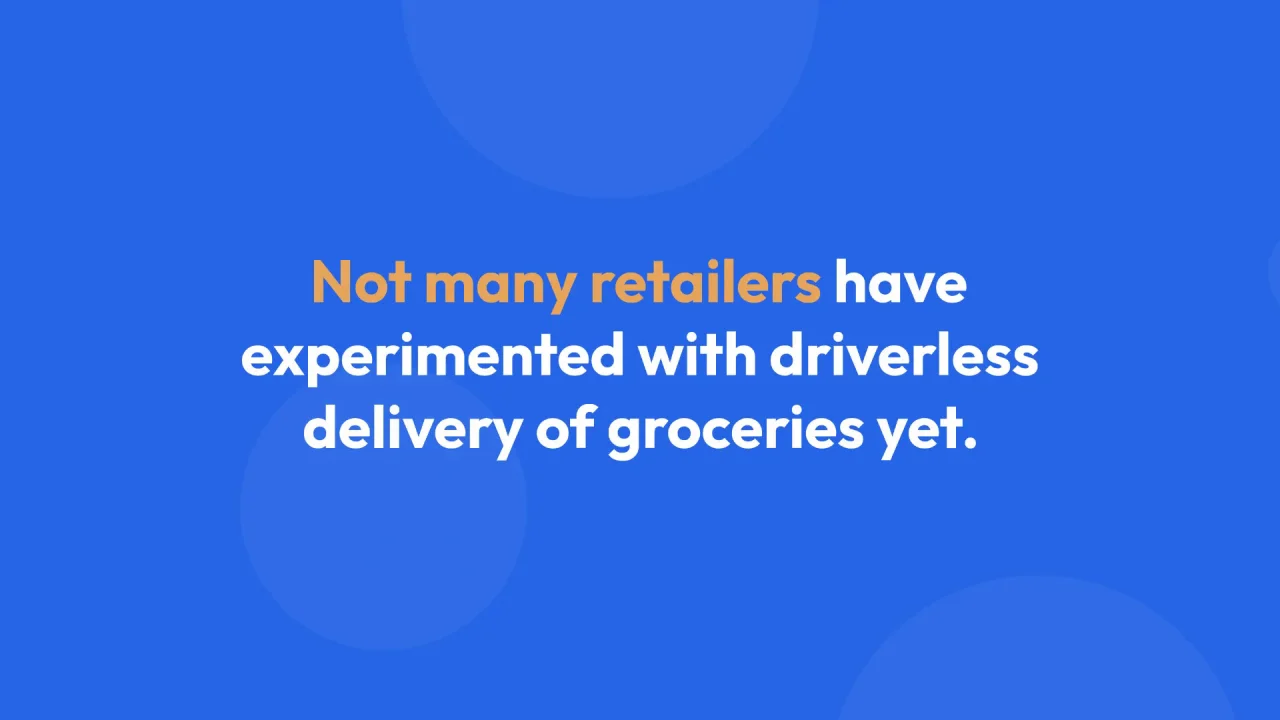 0:51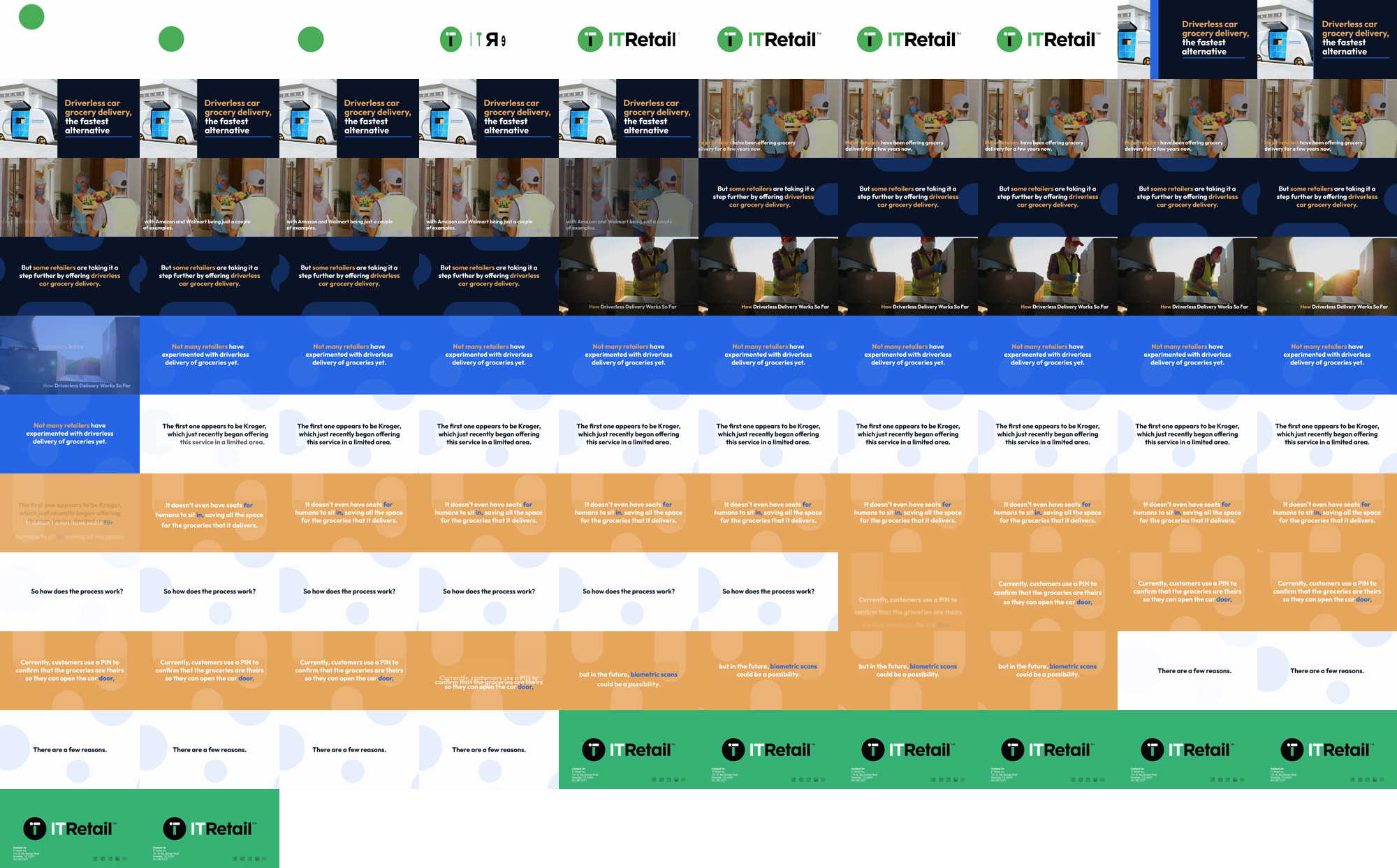 Major retailers have been offering grocery delivery for a few years now, with Amazon and Walmart being just a couple of examples. But some retailers are taking it a step further by offering driverless car grocery delivery. How does this work, and what are the challenges we might see along the way? Here's a look at what's going on with driverless car grocery delivery services.
How Driverless Delivery Works So Far
Not many retailers have experimented with driverless delivery of groceries yet. The first one appears to be Kroger, which just recently began offering this service in a limited area. In particular, Kroger is experimenting with this service at one of its stores, called Fry's, in Scottsdale, Arizona.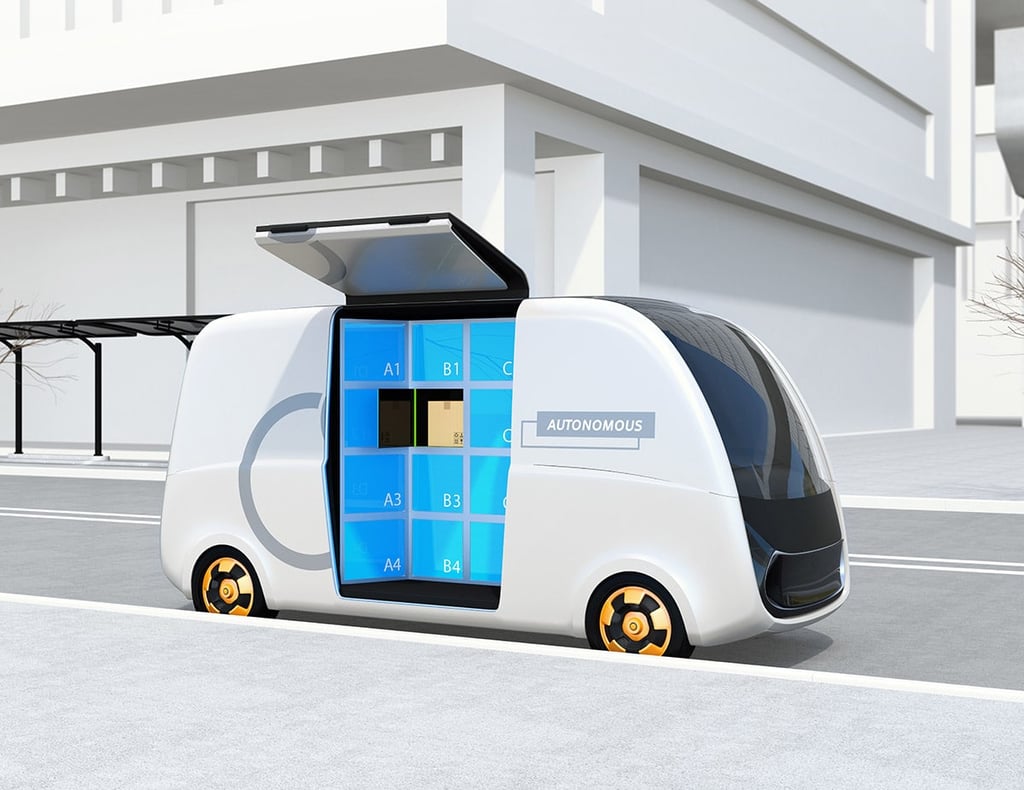 The retail giant partnered with Nuro, which uses the R1 model of car. This type of vehicle was built to be autonomous, as it's much slimmer and lighter than a regular car. It doesn't even have seats for humans to sit in, saving all the space for the groceries that it delivers. This car is limited to 25 miles per hour, so it steers clear of freeways and only delivers within about a mile or two of the Fry's grocery store.
So how does the process work? Fry's customers can order their groceries online from the app or website and pay an extra $5.95 for delivery. Employees at Fry's gather all the items in the order and load them into the temperature-controlled autonomous vehicle, and then it drives to the customer's house. Customers can use the app to track the Nuro vehicle, and will then walk outside to unload their groceries from the car once it arrives at their house. Currently, customers use a PIN to confirm that the groceries are theirs so they can open the car door, but in the future, biometric scans could be a possibility.
Challenges This Service May Face
There's a reason most retailers haven't tried driverless car grocery delivery yet. There are a few reasons. They know this type of service still faces challenges that are expensive and time-consuming to get around for now. The main one involves safety concerns, as it's not clear yet just how safe vehicles are when there isn't a person in the driver's seat in case something goes wrong on the road. Many retailers aren't sure they want the legal responsibility they would have to take on if there was an accident involving their driverless vehicles.
In addition, while Arizona's weather is fairly mild and predictable, that's not the case in all states. It may be harder for autonomous vehicles to maneuver through snow, for example. So for now, don't expect to see driverless car grocery delivery in states that face extreme weather conditions that may make driving difficult.
States That Allow Driverless Car Grocery Delivery
This service won't be available in all states anyway since not all of them allow driverless vehicles right now. However, over 30 states have passed laws regarding driverless vehicles, making these areas attractive to retailers that want to try out driverless car grocery delivery.
The states that currently allow autonomous vehicles include:
Alabama
Arizona
Arkansas
California
Colorado
Connecticut
Delaware
Florida
Georgia
Hawaii
Idaho
Illinois
Louisiana
Maine
Massachusetts
Michigan
Minnesota
New York
Nevada
North Carolina
North Dakota
Ohio
Pennsylvania
South Carolina
Tennessee
Texas
Utah
Vermont
Virginia
Washington
Wisconsin
So it should come as no surprise that some retailers are trying out driverless car grocery delivery services in these states. For example, Ford has partnered with Postmates and Walmart to provide delivery in autonomous cars in Miami, while Udely makes deliveries in San Francisco and Houston. These services will likely expand into more states shortly, and they could even end up everywhere nationwide if all states start to allow autonomous vehicles.
The Benefits of Driverless Car Grocery Delivery
The hope is that driverless car grocery delivery will help both retailers and customers. For example, retailers want to boost sales and customer loyalty by offering fast, affordable delivery to people who can't or don't want to come in to shop. And more grocery delivery options ensure that more customers—including those in rural areas—can get the food they need fast.
That's why so many people are closely watching how retailers like Kroger handle this new service. If they report better sales and more satisfied customers, more retailers will likely expand their services to include driverless car grocery delivery…and that's a win/win for both retailers and customers!