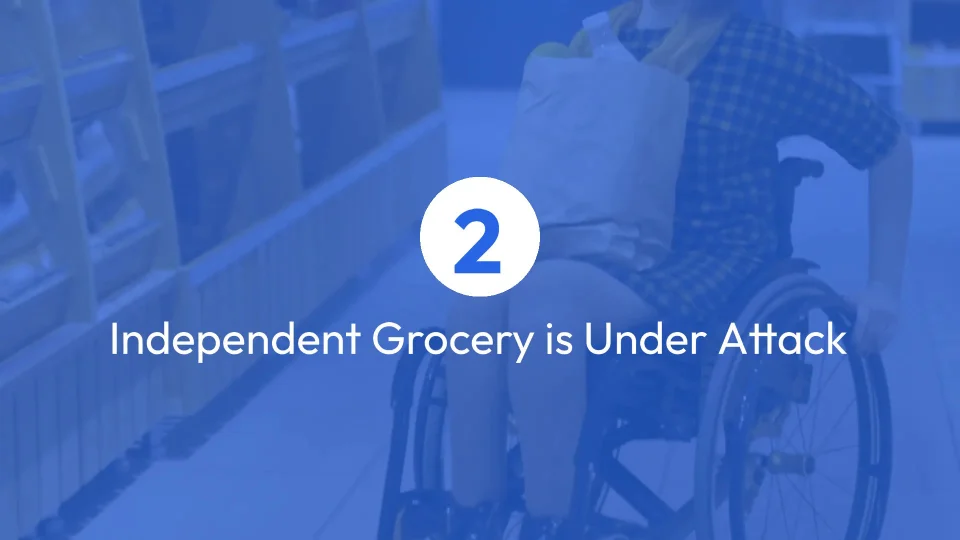 1. The Cloud is Everywhere
Most of us are aware that the cloud is all around us and has a ton of benefits. Salesforce put together a comprehensive list of 12 benefits of the cloud.
In short, the cloud has seeped into every facet of our lives. Our phones are backed up to the cloud, messages are sent over the cloud, calls, video conferences, and emails are all relying on the cloud. The cloud makes it easier than ever to consolidate data, secure data, and backup data, all while reducing infrastructure and management costs.
It's undeniable that there are a lot of benefits of the cloud, and it is imperative to understand that a cloud is a tool that can be leveraged to accelerate businesses in any industry.
2. Independent Grocery is Under Attack
Amazon purchased Wholefoods Market for $13.7 Billion and is rapidly expanding its 365 stores and Amazon Go stores are starting to pop up in cities outside of Seattle.
Walmart has been expanding into the local food space with the Walmart Neighborhood Markets. They are growing at around 70 new markets a year and there are 800 total Neighborhood Walmarts to date.
Unified was purchased by Supervalu for $390 Million. This year, Supervalu was purchased by UNFI for $2.9 Billion. UNFI was the leader in the distribution of natural and organic foods, now it is one of the only large distributors of natural and organic foods.
Independent grocers are under attack and it appears that this trend will only continue. When the dust settles, will massive grocery conglomerates be the only ones standing? I know I don't want to live in that world.
The question we should all be asking is: what do these massive grocers have in common?
3. How can Independent Grocers Win?
Become "Data-Driven" – use data to make decisions.
Amazon has put data at the center of all of its decisions – here is their methodology for making decisions. In application, if you go into a Whole Foods 365 today you will see that all pricing labels are digital. You may think this is just cool tech, but if you consider this a little deeper, the reason they are digital is so that they can change prices hundreds of times a day, using AI to run price experiments at every location and the optimal price to sell products and kill off the competition.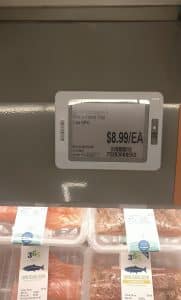 Walmart has written its software to help target cashier theft which saves them millions of dollars a year. Additionally, they have several postings on their job board for a data analyst on their corporate website. Lastly, they put out a blog post speaking to how they use big data to help customers in their store – here.
Data is everywhere and too often it's only the chains that are analyzing the data and utilizing it to improve their operational efficiency and profits.
4. How can grocers find the time to analyze data?
IT Retail is the point of sale solution built for the world that we live in today. Leveraging the capabilities of the cloud, artificial intelligence, and big data, we are enabling small businesses to compete against these incumbents.
Instead of spending your time calculating sales, taxes, inventory, etc, our system does it for you. It utilizes the latest advancements in technology to provide grocers with an all-in-one solution.
| | |
| --- | --- |
| Old Way | New Way |
| Data was only accessible on the back office computer or server | Data available on any device with an internet connection |
| Hundreds of Reports that take an expert to understand | AI-Powered Reports Presenting sifting through the data to expose the most critical information |
| Need to understand network infrastructure and servers | No Servers! No Back office computers! |
| Data Backups are a nightmare | Data is backed up and geo-replicated. It just happens, no headache. |
| PCI Compliance – Data flowed through the POS and required network specialist and unencrypted data flowed through the network | PCI Compliance – Segmented Network and encrypted swipes, PCI PA DSS Encryption by default |
| Shutting down one lane at a time to update your store during business hours. | Software updates seamlessly happen without you even noticing |
5. Here are what some third-generation grocers are saying about the Retail Market:
"It was very challenging to get information from the system I was using before. With IT Retail, I can get up-to-the-minute information from anywhere. I use my laptop, my tablet, and my phone to check in on sales. Whether I'm logging in from the store or home, it doesn't matter, it just works,"
– Charlie Bougas, Owner of Mckinnon's Meat Market & Broadway Marketplace
"Running a small business presents many problems, keeping track of inventory, identifying mistake. IT Retail has helped me overcome those obstacles and challenges."
– Carl Fantasia, Owner of New Deal Fish Market