How Grocery Stores Are Setting an Example for Operating in a COVID World.
Sep 24, 2020
•
5 min read
Online shopping is dramatically on the rise since the start of the pandemic. In any channel, consumers are overwhelmingly opting for the safety of contactless payment over traditional methods. By the end of April this year, the number of online grocery orders had reached 62.5 million. For retailers, e-commerce investments are an important supplement, however with 85.7% of shopping is still done in stores, they aren't by any measure a complete replacement for in-store shopping.
Even during the depths of the pandemic, most customers prefer the in-store experience. They enjoy selecting their food and having firsthand access to a greater variety of options and take pleasure in discovering new items on the shelves. A significant percentage of shoppers even enjoy the social aspects of going out in public and (safely) being around other people. After half a year of semi-lock downs, physical stores are (and will remain) a necessity.
With so many other physical locations across various retail categories shutting down, grocery stores have become the de facto leading example of safely and effectively operating a retail store in a pandemic world. Grocers developed new policies and rapidly adopted technology to stay safe, hygienic, competitive, and continue providing their best customer experiences.
Policy Changes
Most store policy changes are based upon the recommended CDC guidelines. A quick review of the top policy adoptions includes:

Protective Gear Requirements: Masks are encouraged everywhere and are required in many states. A

Health Affairs study

found that the use of masks effectively reduced the spread of COVID-19. Personal protective equipment like masks and gloves can keep employees, and therefore customers, healthy.

Social Distancing Policies: Anyone in a public space is expected to keep at least six feet between themselves and others. Stores all over have employed floor decals and posted notices to remind patrons of social distance.

Shutting Down Congregation Areas: While self-service stations are a concern due to the spread of germs, they also tend to be crowded. Most stores have closed areas like that or sitting areas and fitting rooms to prevent crowding.

Frequent Cleaning Policies: Cleaning policies have become more frequent and more thorough. Regularly touched surfaces are wiped down between each use, like keypads and carts.

Installation of sneeze guards:

Many stores

, like Walmart and Kroger, have installed Plexiglass sneeze guards at the register. It is challenging to maintain a six-foot distance while conducting a transaction, so the shield protects both cashiers and customers. These measures can maintain a safe and satisfactory shopping experience for customers.
Technology Changes
Stores have begun implementing technology changes to keep customers safe and stay competitive in a rapidly changing world. Top technology adoptions include:

E-commerce: Neil Stern, a retail contributor at Forbes, shares the accelerated changes in grocery e-commerce adoption since COVID despite traditional setbacks: "multi-temperature products, awkwardly sized and shaped products, product and SKU proliferation, delivery challenges, combined with razor-thin margins have kept e-commerce penetration to around 3-4%. However, this penetration has likely tripled in the past six weeks and we are probably around 10% penetration today."

BOPIS and Curbside Pickups:

Adobe Analytics

shows that while U.S. online sales jumped 49%, BOPIS grew 208% during the early part of the pandemic. Easier to manage than e-commerce, many retailers also adopted curbside pickup options to help keep maintain social distancing. According to an

NRF's Spring 2020 Consumer view survey

"

More than three-quarters of consumers said they were interested in BOPIS; over 90 percent of those who have tried it said curbside was convenient, according to NRF's Spring 2020 Consumer View survey."

Contactless Payments: Contactless payment is an in-store technology that saw a huge adoption boost because of COVID.

RTi Research

shows that "30% of consumers have started using contactless payment methods since COVID-19 started, and 70% of those who are new to contactless payments report that they will continue to use this payment method after the pandemic has died down."
Scan and Go Mobile Checkouts: The most popular and easiest touch-free in-store technology to install is scan and go mobile checkout. Scan and go is a mobile app that lets shoppers complete the entire checkout process- from scanning to payment- on their smartphone. Successful scan and go programs, such as

Fairway Market's

mobile checkout application powered by FutureProof Retail, have already surpassed e-commerce with 10% shopper's adoption before covid. Since the lockdown, some of their locations have passed 30% adoption.

Other grocery retailers that have already adopted scan-and-go solutions include Westside Market, McKeever Price Chopper,

Walmart, Sam's Club, Ahold, HEB, Dollar General, Price Chopper, Giant Eagle.
.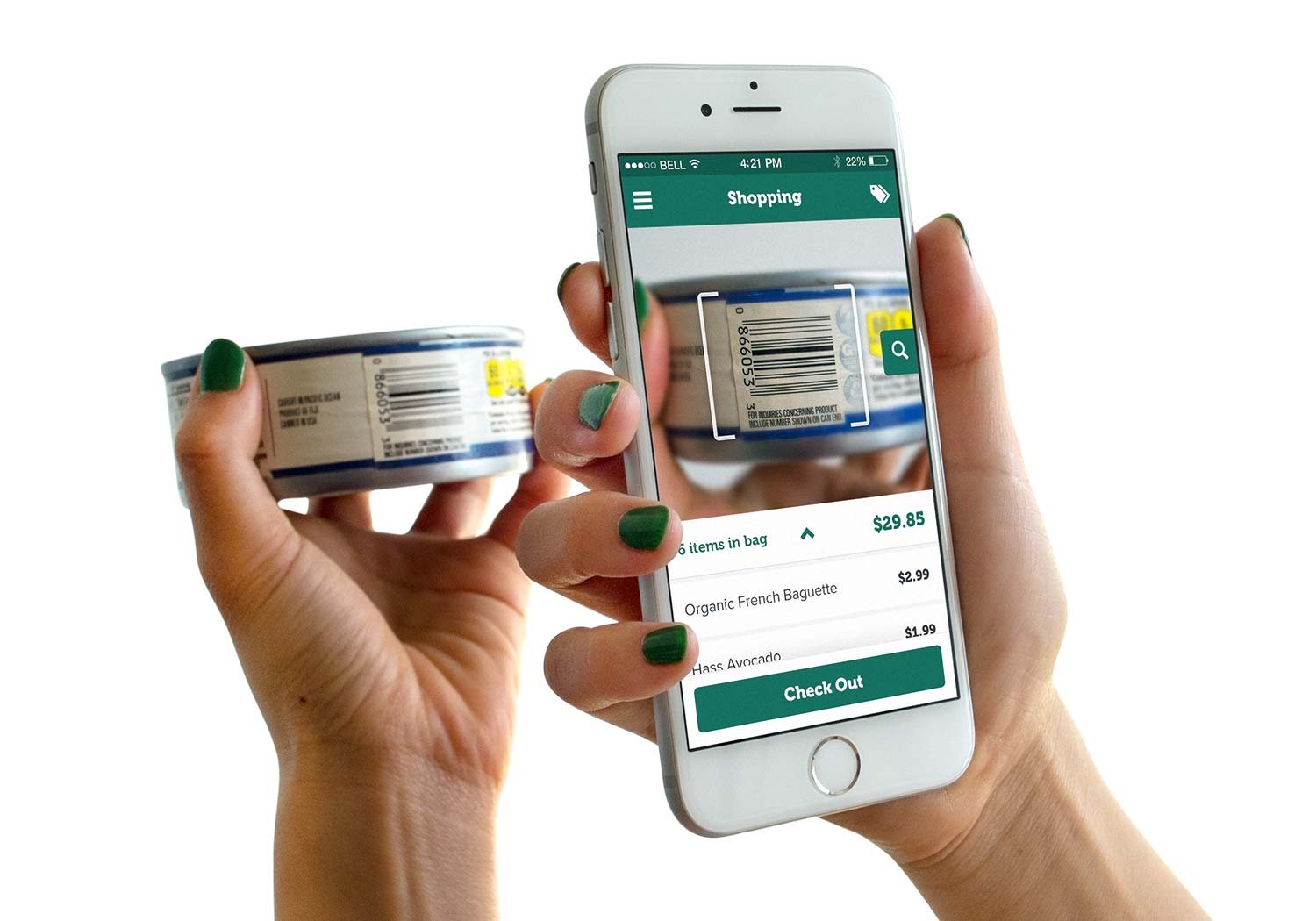 IT Retail, the POS system built for grocers by grocers has partnered with leading mobile checkout provider, FutureProof Retail. IT Retail and FutureProof now have an option for grocers to employ a hygienic, convenient, and touch-free checkout solution.
Key Takeaways:
While e-commerce has been on the rise in recent months, physical store locations are still vital.

With policy changes like employing PPE, encouraging social distancing, and increased sanitization, in-store customers can enjoy a safe shopping experience.

The use of technology, like mobile checkout apps, online shopping services, and self-checkouts, has seen an increased level of use.

IT Retail and FutureProof Retail have partnered together to provide grocers with a safe and convenient checkout solution.
With policy and technology changes, grocers can continue offering a safe in-person shopping experience for their customers. Any store owners looking for a mobile checkout solution on a grocery-centric POS platform should look at IT Retail and FutureProof Retail's partnership. For more information about grocery store trends and news, subscribe to IT Retail's blog
Learn more about the partnership and how to get a mobile check for your store: Click Here.