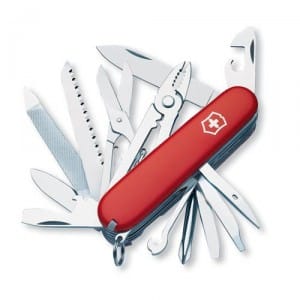 Part II commencing

In my last blog, we covered the on-site SEO tactics that will get your site recognized and ranked on the first few pages of the major search engines. On-site SEO is the most important step to getting recognized on Google. So if you haven't read my previous blog post I would highly suggest going back, reading it, and making the necessary changes before you move on to these steps. Ok. So you have a list of keywords, and you're ready to get your site to that top spot. I wish I could say go grab a pound of coffee and a giant cup, cause we are going to get you on that top spot TODAY. But I'm not one for making promises I can't keep. It takes time to get that top spot, especially when your store is in a big city with lots of competition.Below are the secrets of off-site SEO that will bump your site up to those top spots. Off-site SEO should be done with a long-term view, as it is unnatural for a site to get hundreds of links in one day, and then never get links again. The search engines know that there are link brokers out there, and they know the sites that these link brokers are linking to. So that offer for 1,000 links sounds too good to be true–it is. Bellow, I'm going to let you in on some of the best places to go to create links and get that inbound traffic:
Create social media profiles:

Create an innovative, informative, and interesting Blog:

WordPress

or Blogger are both great places
Write quality content on your blog frequently (once a week)
Link to other blogs
Comment on other related blogs
Use pictures, videos, or even audio to spice up your blog

Integrate

your blog into your website

Bookmark your Blog, and your site on social bookmarking sites:

Include the keywords in the title of your bookmark, that your site page relates to
del.icio.us, Digg, Reddit, Furl, StumbleUpon

Submit your store location to these high PageRank sites:

Directories are also a great place to submit your site for links:

Only submit your site to directories that have a high PageRank, and apply to your business
Sad to say the best directories are paid directories, although I am not a huge fan of paying for directories
Many of the best directories require an email or a reason why they should include you

Here is a brief list of directories to get you started

DMOZ Directory

,

Yahoo Directory

,

Librarians' Interx Directory

,

Starting Point Directory

,

Business Directory

,

Joe Ant Directory

Article writing and submission – a great source for link building juice:

Write articles about your industry, and use the keywords
I would suggest that you write about 5 different articles, and submit them to different article submission sites
Don't just write to fill it with keywords and link to your website, but

create quality content

EzineArticles

,

GoArticles

,

Article DashBoard

,

Articlesbase

,

ArticleCity

Press Releases are the last source for links I'm going to discuss:

Write press releases for newsworthy items that involve your business

Grade your press release at

pressrelease.grader.com

Make sure that you write in a formal writing style

Here is a list of great PR Sites, but sadly some cost money

PRLog.org, Free-Press-Release.com, OpenPR.com, www.npr.org, betanews.com, directionsmag.com
Lastly, a great tool that I use when I'm creating links is the SEOmoz toolbar. These steps are not easy, and it takes time for you to build up these links. Â But ultimately, if you're faithful in generating quality content and submit only to quality sites, you will see your store climb up the ranks of the major search engines.
Now go get em
If you have any questions about which grocery store POS system to implement at your store, go over to www.itretail.com