0:06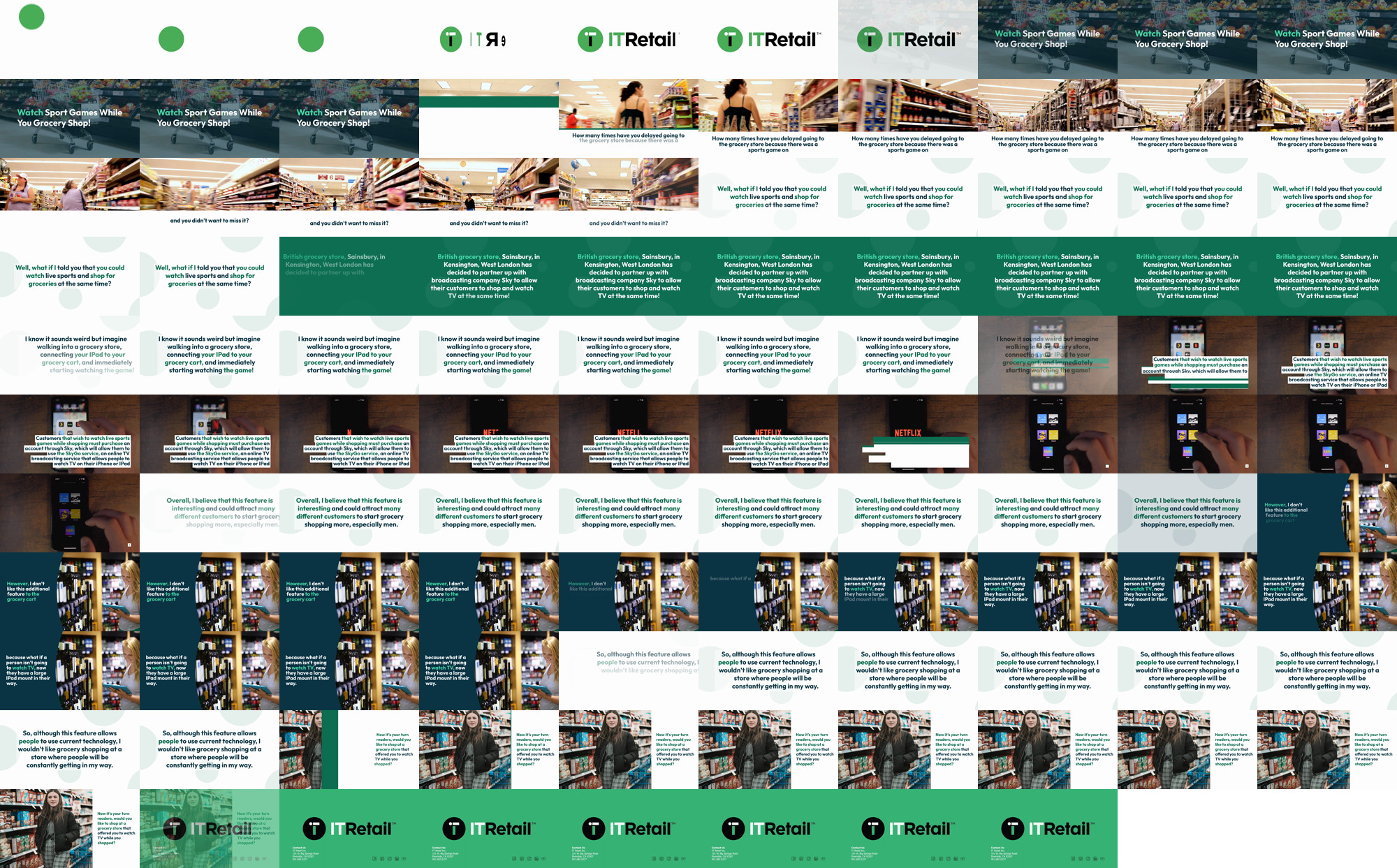 How many times have you delayed going to the grocery store because there was a sports game on and you didn't want to miss it? Well, what if I told you that you could watch live sports and shop for groceries at the same time?
British grocery store, Sainsbury, in Kensington, West London has decided to partner up with broadcasting company Sky to allow their customers to shop and watch TV at the same time! I know it sounds weird but imagine walking into a grocery store, connecting your IPad to your grocery cart, and immediately starting watching the game!
Although this sounds incredibly cool, don't think that this option is free to everyone. Customers that wish to watch live sports games while shopping must purchase an account through Sky, which will allow them to use the SkyGo service, an online TV broadcasting service that allows people to watch TV on their iPhone or IPad.
Overall, I believe that this feature is interesting and could attract many different customers to start grocery shopping more, especially men. However, I don't like this additional feature to the grocery cart because what if a person isn't going to watch TV, now they have a large IPad mount in their way. Also, if I was grocery shopping and was trying to get from point A to point B but there were a bunch of people, mindlessly walking with their heads down getting in my way. I believe I'd get annoyed and just shop somewhere else.
So, although this feature allows people to use current technology, I wouldn't like grocery shopping at a store where people will be constantly getting in my way. Be to each his own, right?
Now it's your turn readers, would you like to shop at a grocery store that offered you to watch TV while you shopped? Leave your comments below, thank you! 🙂