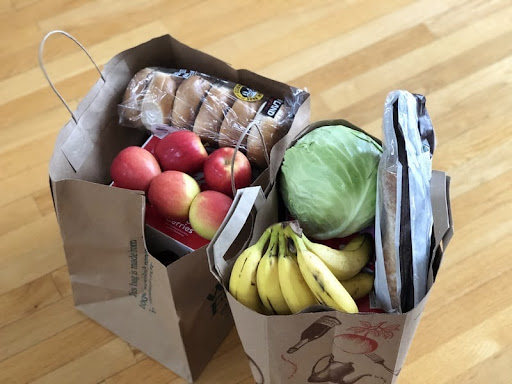 Preview: The COVID-19 pandemic has led to the highest increase in grocery prices in the last decade. This has caused grocery stores all over the country to increase product prices so that they can stay afloat.
The past few years have been challenging for consumers and businesses alike. The COVID-19 pandemic has changed not only the way that we interact with our friends and family but also how we shop for groceries and essentials.
At the start of the pandemic in March of 2020, many of us for the first time saw empty shelves across our go-to grocery stores. The shortage of in-store stock and extreme delays in shipments caused many of us to stock up on pantry essentials and cleaning products out of fear of running out of them. Now, after more than a year, we are back to seeing the stocked shelves. However, we are facing the largest price increase in groceries that we have seen in a decade, and grocery stores have to keep pace.
Why the Increase in Prices?
The price of living — including things like rent, energy, groceries, and cars — has increased by 6.2% in the past couple of years according to the Bureau of Labor Statistics. This is the biggest increase since 1990. Inflation rates have even increased the demand for U.S. dollars. In fact, 80% of US dollars in existence were printed in the last 22 months. The combination of intense consumer demand, increased wages in food-related industries, and transportation and supply-chain bottlenecks have led to the highest increase in grocery prices in a decade.
Many of these factors have been a direct result of the combination of the COVID-19 pandemic and the continued inflation of annual prices of food and other essential commodities. Factors like inflation are unavoidable. To make sure that your grocery store is still profitable for you, you need to increase your prices accordingly.
How Long Will These Price Increases Last?
Dealing with climbing inflation rates can be difficult for any business, and grocers feel this challenge more than most. Because food is a necessity, the increased prices of groceries can make life a challenge for many people — especially lower-income households. In the United States, the households that fall into the lowest 20% of income spend 10.8% of their income on groceries whereas households that fall into the highest 20% of income only spend 6.8% of their income on groceries. Because of this, lower-income households are disproportionately affected by the increase in the price of groceries.
Unfortunately, the increase in grocery prices is expected to continue increasing into this next year as well. As these prices are expected to continue rising, it's time to incredibly important that you are making the right decisions about increasing the prices of your products. Increasing your prices can be extremely difficult. Increase too much, and you will lose valuable customers to another store that offers a cheaper option, but increase too little and it will become difficult for you to continue making a profit with your business. However, it is extremely important that you adapt to the increased prices required by the ongoing effects of the pandemic and inflation.
The Lasting Effects of the COVID-19 Pandemic on Grocery Stores
While the increased grocery store prices are a major effect of the COVID-19 pandemic, they are by far not the only effect of the pandemic shaping today's retail trends. One of the by far most influential and lasting effects of the COVID-19 pandemic in terms of how we do our shopping is the popularization of eCommerce. Not only does digital marketing now play such an integral role in how brands are accepted by consumers but it also oftentimes leads to increased purchases.
ECommerce has gained such a following during this pandemic because it helps people to get the essentials that they need without having to go out and expose themselves to the virus. Additionally, the ability to complete all of your shopping without leaving the house brings with it an added sense of convenience that many people are not likely to give up in the upcoming years.
How IT Retail Can Help
This is where IT Retail can really step up to the plate. IT Retail can help you to get your entire inventory online and help you to market and deliver your products for you. Even if grocery prices are higher, IT Retail is here to help you to make sure your customers are able to get their groceries (in-person or online) and have an amazing customer experience.
Schedule a demo today to see how IT Retail can help you upgrade your POS system and get your grocery store online to help you give your valued customers the best customer experience you can. Make sure to check out our blog for more tips on how to make your grocery store the best it can be to keep your loyal customers wanting to come back.
Key Points
The COVID-19 pandemic has changed the way that we shop for groceries and other essentials.

While we are no longer shopping off of empty shelves, we are instead noticing higher grocery bills each week.

Since the onset of the pandemic, the overall price of living — housing, food, transportation, and energy — has increased by over 6%.

Increased wages in the food industry, bottlenecks in the transportation and supply chain, and an increase in customer demand have been extremely important factors in the increase of grocery prices.

The increase in grocery store prices disproportionally affects lower-income households.

However, due to the increasing inflation rates, grocery stores must increase their grocery prices in order to continue doing business.

These higher grocery prices are expected to continue increasing into this next year as well.

Increased grocery bills are not the only major effect of the COVID-19 pandemic on grocery retailers.

The popularity of eCommerce has soared over the past few years.

Consumers are not going to want to give up the convenience that they gained from online grocery (and other) shopping.

IT Retail can help you get your entire inventory online, market your products, as well as get your groceries delivered to your customers so that you can serve your customers the way they want to be served.

Schedule a demo

today and check out our

blog

to see more information about how IT Retail can help your grocery store!