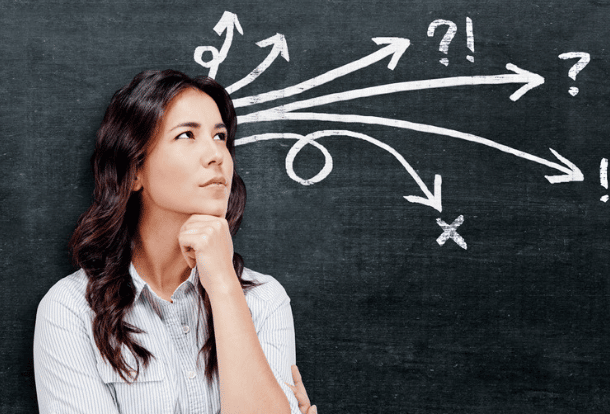 Summary: Customer trends are constantly changing, making it important to make the best buying decisions for your store. By paying attention to trends, using your stores' data effectively, and using automation, you can optimize your decision-making. Use IT Retail to receive thorough analytic reports and customer insights.
Making smart buying decisions is a major component of running a successful grocery store. As the food retail market shifts, it can be difficult to keep up with changing consumer demands and effectively manage your inventory.
Luckily, there are a few steps you can take to ensure you're making the best buying decisions for your store, especially when you have a great Point of Sales (POS) system like IT Retail on your side.
Here are a few buying decision best practices for grocers to keep in mind:
Pay attention to changing trends
While the best buying decisions for your grocery store will depend on the specific needs of your community and target market, national and global trends will always play a role in the changing demands of all consumers. Keeping your finger on the pulse of retail trends is a key step to making smart buying decisions.
Recent data suggests that three demographics will play key roles in spending growth over the coming years: baby boomers, millennials, and Hispanic consumers.
Grocers should keep these demographics in mind. Hispanic consumers, for example, spend more money on food than other consumers, especially when it comes to fresh food. This demographic is set to comprise more than 28% of the population by 2060, so you may want to consider increasing your fresh food stock over time.
Meanwhile, Baby Boomers and Millennials are both contributing greatly to spending growth, so noting their specific needs as a driving force in your buying decisions is a good idea.
Utilize your store's data to anticipate demand
While national trends are helpful, nothing will help you make better buying decisions than the data you collect about your store and consumers can.
Running analytical reports through IT Retail is a great way to stay attuned to the demands of your customers–both as a whole and as individuals. Keeping an eye on your sales data will help you effectively target marketing, offer the best possible products, and even price said items effectively.
ITRetail's POS and analytic reports give a holistic view of your sales, profits, and transactions in one easy place. Utilizing this feature will allow price adjustments to affect sales? What sort of changes can we anticipate in customer traffic?
You'll then be able to make buying decisions and tailor your inventory to the specific demands of your customers throughout the year.
In addition to the overall trends in demand, you can also gather information on individual customers to offer them tailored marketing and personalized promotions based on their specific needs.
Replenish products effectively through automation
Part of making smart buying decisions as a grocer comes down to knowing how to effectively replenish your store's inventory. Paying attention to data, as we mentioned above, and staying smart with your replenishment schedules will help boost sales and lower the costs that come with waste, markdowns, and goods handling.
Food spoilage and waste can be detrimental to your bottom line. In fact, one survey found that the average value of spoilage for North American grocers was $70 million per year. Efficient store replenishment operations can help to greatly reduce this issue.
Automating these processes is a fantastic option for grocers to keep in mind. Automating your product replenishment based on customer and sales data will save time typically spent on planning, and save money that may otherwise be lost to poor timing and spoiled products.
How IT Retail Can Help
A quality Point of Sales (POS) system like IT Retail will provide the tools you need to gather data and make the best buying decisions for your business. We offer a range of services to suit your needs; the following will be especially helpful in optimizing buying decisions.
Analytic reports
As we mentioned above, analyzing customer data to identify trends in your market is essential to making smart buying decisions.
With IT Retail's analytic reports, you'll be able to see top-performing products, even within individual departments, measure the effectiveness of price adjustments, and view demand trends throughout the year.
It's the perfect, all-in-one place to view consumer data, which you can then use to optimize your inventory, prices, and replenishments.
Customer tracking
Grocers who use IT Retail will be able to better understand the demands of individual customers thanks to our customer tracking system. AppCard integration will even build individualized rewards programs and marketing campaigns to boost customer engagement.
When you understand the needs of your consumers this way, you'll be able to make smarter buying decisions.
To learn more about how IT Retail can help you optimize your buying decisions and more, schedule a demo today!
Key Points:
To make the right buying decisions for your store, you need to know a few tricks and have the right POS system!
Paying attention to customer trends will help you prepare for a change in customer expectations. Take a look at your customer demographic so you can prepare for what's ahead.
Use data effectively to make the right decisions. Look at your sales, profit, and transactions with IT Retail's POS to look at the past, and calculator what may come in the future.
Use automation to replenish products. Food spoilage and waste can be detrimental to your bottom line. Save money and time by automating your product replenishment based on customer and sales data.
IT Retail offers comprehensive analytic reports so that you can review customer data all in one place, and make decisions faster.
You can also understand the needs of your customer with IT Retails customer tracking.
Schedule a demo today

, already have IT Retail, request a $200 training session with a specialist to help you — just email

George@itretail.com

about extra training. See how IT Retail can optimize your decision-making!