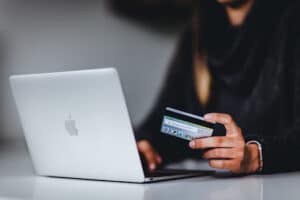 Many grocers that have brought their store online have increased their sales by 15%. IT Retail can bring your store online so that all of your fresh, branded, and specialty items can be listed and seen easily. Full IT Retail POS integration can grow your customer base and our marketing partners will provide online, email, social, in-store, and on-site marketing.
Customer habits are constantly changing, and more people are turning to e-commerce sites to get what they need. IT Retail can fully integrate with e-commerce platforms so that you can be online in a snap. Your store will be able to deliver products right to your customers' doors with access to thousands of drivers and carries over 11,000 zip codes. This may sound like a lot to handle, but IT Retail will have you covered. Our partner platforms monitor your orders and deliveries so that you don't have to worry about payments or refunds.
IT Retail has partnered with Mercato, Freshshop, Instacart, My Cloud Grocer, and more platforms that help your company have an efficient online shopping and delivery experience. Each of these companies shares a goal of uplifting independent grocery retailers to succeed in a competitive industry. Online grocery sales are doubling each year, and our goal is to put your store in the right hands so you can succeed.