Is your supermarket losing sales? Here's how speeding up checkout times can help!
Dec 18, 2018
•
4 min read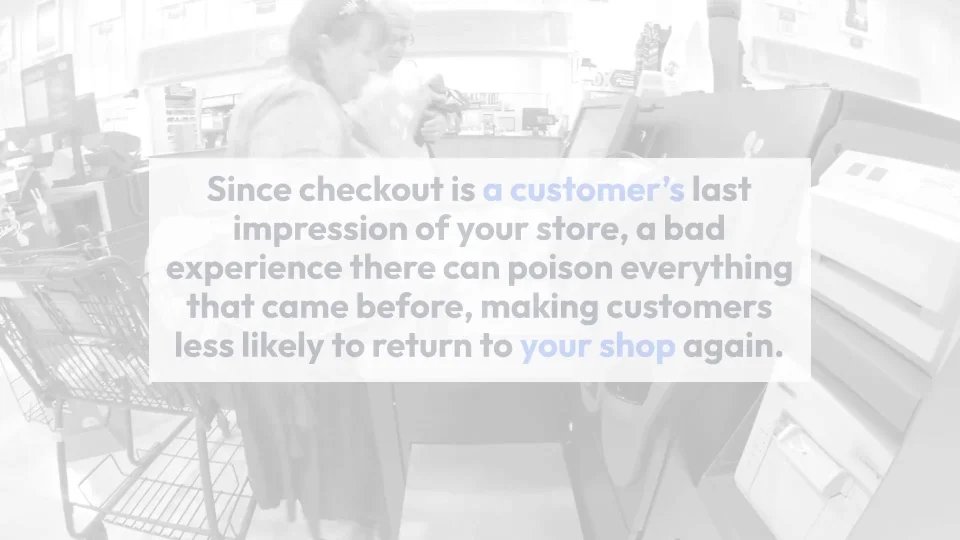 A massive 88 percent of American consumers want a faster in-store checkout experience, according to research. Moreover, half of all consumers cited long lines as a major pet peeve when shopping. These statistics suggest that slow checkout speeds could seriously impact sales. If you own a brick-and-mortar store, optimizing checkout speeds could be the best thing you do for your business this year. You can improve the customer experience and generate more revenue, and all you need is a simple piece of technology to expedite the entire process.
How Long Wait Times Influence Customer Satisfaction
Checkout is the No. 1 pain point for 73 percent of consumers, according to one study. Long lines, slow cashiers, products that don't scan properly — all of these things hurt customers.
"Even if you have a great time browsing and find everything you need, coming up against a massive or slow-moving checkout line can ruin the whole experience," says Small Business Trends. "Since checkout is a customer's last impression of your store, a bad experience there can poison everything that came before, making customers less likely to return to your shop again."
Self-checkout doesn't provide a solution. Forty-three percent of consumers who avoid self-checkout do so because of barcode scanning or other technical difficulties. It seems, then, consumers still want a human cashier to facilitate their order.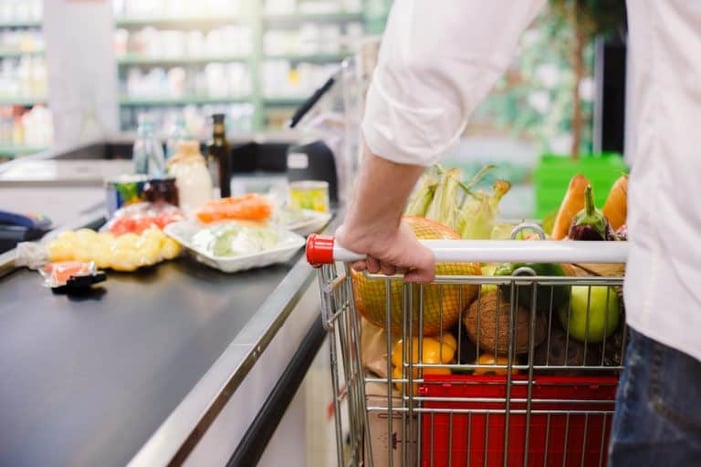 So, if consumers hate slow-moving checkouts and find self-checkouts difficult to use, what can you do to improve the overall shopping experience?
Poor Customer Satisfaction Results in a Sales Slump
Customer satisfaction is important for any business owner in any niche. Only one in 26 customers complain about a bad shopping experience, while the others simply take their business elsewhere. This will have a massive impact on your business and could result in a sales slump.
Other research echoes this sentiment. More than half of consumers have canceled a planned purchase because of bad service, while 33 percent of Americans would consider switching companies after just one instance of poor service.
It seems like customers have higher expectations when they shop in a brick-and-mortar store than when they shop online, too.
"When people want to or need to buy a product, they increasingly turn to the internet, but when they want a shopping experience — a very different thing — they go to the store," says Forbes magazine.
Positive experiences, on the other hand, can result in loyal long-term customers. Sixty-five percent of shoppers find a positive brand experience to be more influential than good advertising, while 86 percent of consumers are willing to pay more money for a great customer experience.
"If you're serious about creating a monumental business, or you're looking to expand your existing footprint, it's exigent to understand the reasons why customer service is so important," says Entrepreneur magazine. "With consumers facing so many choices with who to do business with, you need to set yourself apart from the rest."
But how you can create more positive customer experiences and less negative ones?
It's All About the Software
Point of sale (POS) software can help you solve the problem of long wait times, slow check-out experiences, and dissatisfied customers. These programs manage all the tasks associated with checkout and streamline the entire shopping experience for your customers. As a result, you can improve customer service and generate more sales.
By implementing the QuickChip workflow IT Retail can cut the time it takes to process EMV transactions in half.
Old, outdated programs can make the problems above worse and even slow down the checkout process. Some new digital tools can also jeopardize your business. Staff who are unable to use complex POS software, for example, will be unable to handle transactions and complete sales in your brick-and-mortar store. Twenty-three percent of business owners say they are dissatisfied with their current POS software.
Choose the Right Software
Good POS software can speed up checkout times and boost customer satisfaction. These programs process purchases in mere seconds and reduce long lines quickly.
IT Retail is a point of sale solution that provides peace of mind. Developed for independent grocery stores like you, IT Retail empowers thousands of supermarkets around the world, from mom and pop stores to large grocery chains. You get the hardware and software you need to speed up checkout times in your store.
Unlike some other POS systems, IT Retail brims with features that optimize inventory management and point of sale. The system is PCI-compliant, and you can integrate it with programs such as My Cloud Grocer and ProLogic.
The research is in: Customers hate long lines. Slow checkout times could result in your customers going elsewhere. This is why it's important to invest in a good POS system — one that speeds up checkout and improves customer satisfaction. As a result, you can manage transactions more effectively and focus on other areas of your business.
Looking for a POS system that does all the hard work for you? IT Retail has everything you need and more!
Sources: