5 Ways To Create An eCommerce Site Your Customers Will Love
Feb 18, 2021
•
4 min read
While many grocery stores have eCommerce sites, they may not be reaping the full benefits. Customers could be avoiding using a site if it is not optimized to provide a great shopping experience.
*Super Important this is your last month 2.28.2021 you can take your store online for FREE as an IT Retail Customer, email George@itretail.com or click here.
To bring new customers to your eCommerce site and encourage current customers to use it, you have to ensure your site is excellent. With how many eCommerce grocery sites there are, if a customer is not satisfied, they will leave and patronize another store.
Stand out from your competitors by ensuring that your site follows these five guidelines.
1. Prioritize user-friendliness.
You want your site to be as easy to use as possible. Customers should have a pleasant experience, finding what they are looking for quickly and easily.
Navigation is a priority. Have a straightforward navigation menu that allows users to find the pages they want and get to them within a few clicks.
No matter how your site is set up, your customers should be able to add items, check out, and choose their method of receiving groceries efficiently.
2. Keep your site organized.
Make products easy to find. A customer should be able to get on your site and find what they are looking for easily. Don't make them waste time randomly clicking to find a specific product.
Organize your items like you would organize your store. Think about the customer's journey and arrange the products most efficiently.
For users that want to find specific items, have clear categories and subcategories, along with a useful search tool. Group items together with the same way they are found in your store. Think of each category as an aisle, and each subcategory as a section of that aisle.
Your search tool should be easy to find and use. When customers type a product into the search box, relevant results should appear. If you do not have a specific product, recommend related items.
3. Ensure your site is fully functional and responsive.
Most digital shoppers switch between devices as they shop. Make sure that your eCommerce site is fully functional on mobile and desktop devices.
Additionally, check that your site loads quickly. If a site does not load within a few seconds, most users will leave. No one waits for slow sites anymore.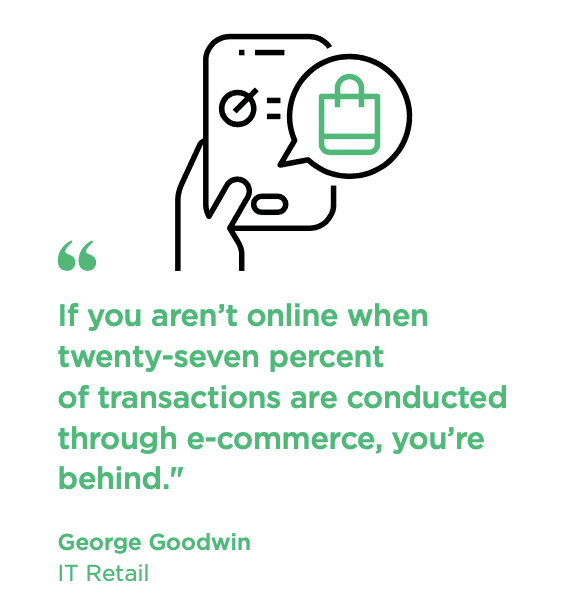 4. Implement customized product suggestions.
A great way to build your customer's cart is by implementing customized product suggestions. Have an AI or machine learning program analyze users' shopping habits to make accurate recommendations to them. Customers are more likely to purchase an item they are not already looking for if it is suggested to them.
Unlike in your physical store, shoppers won't be tempted to buy more products while walking through the aisles. Instead, make suggestions to them, so they still see products outside their shopping list.
5. Integrate your eCommerce site with your POS system.
Integrating your eCommerce site and your POS solution makes it much easier to manage your online store. Your POS system can work with your eCommerce site to track inventory and compile reports for you to analyze.
When your online store is connected to your POS, you can provide customers with up-to-date product and inventory information. You can avoid issues regarding false inventory counts on your website, as shoppers won't be able to purchase items that are out of stock.
Your POS can also help you analyze your digital shoppers' habits. In the same way that it gathers information about your physical store, it can compile data about your eCommerce site.
With accurate information about your online shoppers, you can better understand what products they are buying and why. This data helps you provide a great shopping experience for your customers and meet their demands.
IT Retail
IT Retail's powerful POS solution allows you to fully integrate your eCommerce site. You can view reports, manage to price, and merge your inventory information for both platforms. To see how well your store can work with IT Retail, sign up for a free demo today.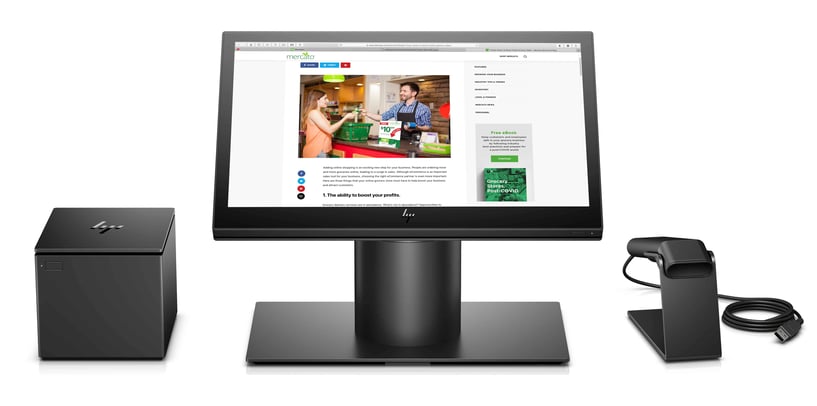 Key Takeaways
Your customers may not be using your eCommerce site. However, there are ways to optimize your site and give them a great experience.
User-friendliness is key to ensuring your customers enjoy using your site.
A well-organized site makes it easy for your customers to find what they need.
Your site must be responsive and functional and mobile-friendly.
Customized suggestions increase the chances of your customers adding items to their carts.
By integrating your POS and your eCommerce site, you can easily manage your inventory and ensure that customers see exactly what you have in store.
Your eCommerce store can increase your profits and expand your customer base. However, if your customers aren't using it, you won't see any of those benefits. Keep your store's site optimized for a great user experience.
*Super Important this is your last month 2.28.2021 you can take your store online for FREE as an IT Retail Customer, email me George@itretail.com or click here.